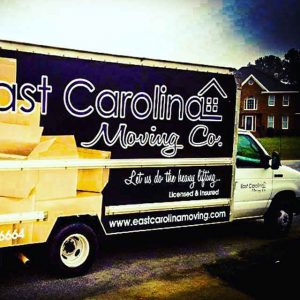 There aren't many life events bigger than a long distance move. That's why East Carolina Moving, LLC,  offers a self-moving service that takes some of the pressure off — we handle the driving, so you can travel in the comfort of your own vehicle.
Seamless Long Distance Moving
Packing your entire home and moving across a state or the country is a multi-task process. It is never an easy decision to load all of you belonging onto to a moving truck and leave your current home behind. Long distance moves require detailed planning, preparations and, let's be honest, a lot of courage and time. When planning an interstate move, people tend to make some of the most common moving mistakes. All due to the lack of time and proper prioritizing. Avoiding any moving stress is easy by hiring the pros! With our tailored moving plans and services, you will be able to move quickly and safely! East Carolina Moving, LLC, will plan your long distance move from A to Z and according to your needs.
If you're planning a long distance move, contact us today for an estimate we're happy to be your partner in setting up your new life!