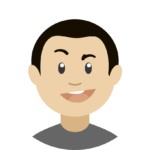 Jason K
The two gentlemen were very helpful, effective, polite and careful to cause no damage to items or home. Job well done.

Loren M.
We could not have asked for better help moving out of my apartment! The two guys that came to help were very friendly and efficient. The truck was loaded great! I drove 16 hrs with nothing damaged.

Brystol B.
Called the day before multiple times to inform me of what time they would arrive. They showed up right on time, did an amazing job and honestly couldn't have been more genuine and helpful! Thank you.

Jovana P.
Extremely fast!! And they did a great job!! Extremely flexible with their time. I would definitely recommend to anyone in the area!